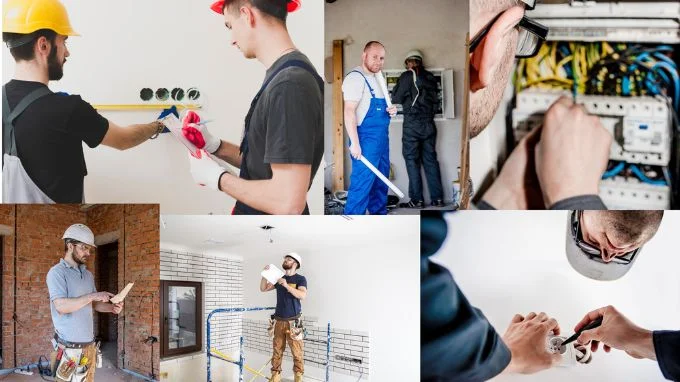 Being an Electrician, it is your responsibility to ensure the safety of your clients and the public in using electricity. An Electrician should follow the minimum requirements of the Philippine Electrical Code and Republic Act 7920 (New Electrical Engineering Law).
Here are the most common mistakes of an Electrician in Electrical Wiring Installations on Residential or Commercial Buildings:
Mistake No. 1
Not following the Philippine Electrical Law.
– An Electrician should become part of the Philippine Electrical Engineering Law the R.A.7920 or New Electrical Engineering Law. If you are a Non-Licensed Electrical Practitioner (NLEP) you should consult or has a supervision of a Licensed Electrical Practitioner Registered Master Electrician (RME), Registered Electrical Engineer (REE), Professional Electrical Engineer (PEE) in your Electrical Works for your safety and safe Electrical Installation.
The only Licensed Electrician in the Philippines is Registered Master Electrician (RME). Licensed by Professional Regulation Commission.
Mistake No. 2
Incorrect sizing of wires and corresponding circuit breakers.
– The most common mistake is using of any size or guessing sizes of wires and circuit breakers. An Electrician should follow the minimum requirement of Philippine Electrical Code. The PEC (Philippine Electrical Code) is used nationally as the basis for safeguarding persons, buildings and it's contents from hazards that may arise from the use of electricity.
Mistake No. 3
– Incorrect size of Circuit Breaker and Rating.
Conductors has a corresponding size and rating of circuit breaker. An Electrician should know and follow the minimum requirement of PEC.
Mistake No. 4
– Incorrect Grounding Equipment.
The minimum requirement for Grounding Electrode Conductor and Service Entrance based on PEC is 8.0mm2 TWG copper wire.
Mistake No. 5
– Not using/installing of grounding electrode/grounding electrode conductor and Electrical Control Board (ECB)/ Disconnect Switch.
Installing of ECB and Grounding Electrode is very important in a Wiring Installation for the safety of lives and property.
Mistake No. 6
– Removing of Meralco Seal on Kilowatt-Hour Meter. It is prohibited by Meralco to remove their seal.
In removing of Meralco Seal you need to go the nearest Meralco Office or Contact them if you need to remove their seal to get a permission. By doing so it is important that you are a PRC Licensed Electrician. A licensed electrician is Registered Master Electrician.
Mistake No. 7
– Incorrect usage of Circuit Breaker and Size of wire on Air Conditioning Unit(ACU) and Special Purpose Outlet (SPO).
ACU and SPO has a dedicated rating of circuit breaker and size of wire based on PEC. It is important that there is no other loads connecting/tap to ACU/SPO Circuit.
Mistake No. 8
– Relocation of Meralco Meter and Service Drop Termination.
It is prohibited by Meralco to terminate service drop, relocate and transfer kwh meter even if you are a Licensed Electrician. Only the Meralco Personnel or Accredited Meralco Contractor is allowed to do so.
Mistake No. 9
– Not using PPE (Personal Protective Equipment).
PPE is very important for your safety.. It is the last defense when accident occur.
The basic PPE's are:
Hard Hat
Goggles
Gloves
Safety Belt/Harness
Safety Shoes
Always wear your PPE at work.
Mistake No. 10
– No tagging and improper wire dressing on Panel Boards.
It is neat, clean, organized and easy to find in troubleshooting when it has proper tagging and dressing.
Mistake No. 11
– Malpractice of non-PEC compliant Installation EGC (Equipment Grounding Conductor) for C.O. (Convenience Outlet) and Light Switch Receptacles.
Equipment Grounding Conductor (EGC) – A conductive path that is part of an effective ground-fault current path and connects normally non-current-carrying metal parts of equipment together and to the system grounded conductor (service neutral conductor) or to the grounding electrode conductor, or both.
Mistake No. 12
Never experiment on Electrical Practice. It is very Dangerous.
– Only use appropriate electrical device and guidelines based on Philippine Electrical Code 2017 Edition for a safe Electrical Installation.
Mistake No. 13
Improper and Unsafe Termination of Hotline and Neutral on C.O. (Convenience Outlet).
– The hotline/live wire and neutral must be terminated properly for safety purposes.
Mistake No. 14
Improper Open Ceiling Electrical Conduit used in Building.
– Open Ceiling wiring installations in building should be Metallic Conduit like RMC, IMC and EMT, not a PVC or other Non Magnetic Pipe.

Watch the Videos below for more info:
14 Common Mistakes of an Electricians in his Wiring Installation of Houses and Buildings.
Interpretation and Application of PEC 2017 for conductor sizing.
The proper sizing of wires and its corresponding circuit breaker to protect the cable from overload scenario.
Typical Violation of PEC 2017 Non-Grounding System in a Residential and Multi-Dwelling Apartments.