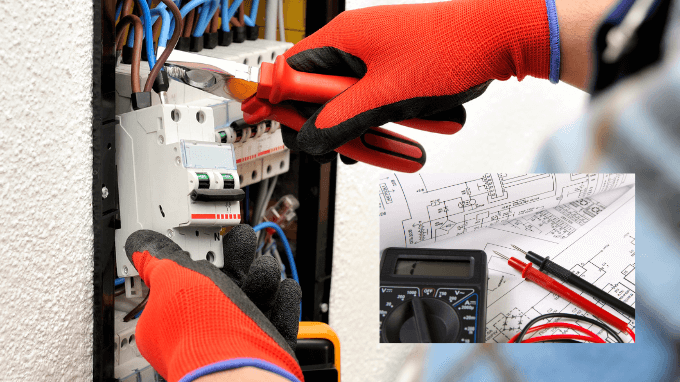 Being an Electrician, you should know the following;
Law abiding Electrician
Electrical Installation and Maintenance
Safety Knowledge and Electrical Safety
Problem Solving
Basic Math
Teamwork
Code of Ethics
Customer Service
1. Law abiding Electrician
Being an electrician you should know the laws about electrical profession, especially if you are rendering electrical services or contracting electrical works on your own, you should abide to the provisions of Republic Act. 7920 or the New Electrical Engineering Law, and the Philippine Electrical Code.
2. Electrical Installation and Maintenance
An electrician should know how read electrical plan, how to use power tools, how to install, maintain and troubleshoot electrical devices, machines and electrical equipment's, electrical piping or roughing-ins and wiring.
3. Safety Knowledge and Electrical Safety
Is one of the most important skill, an electrician should know how work safely for his self and co-workers, An electrical should undergo electrical safety seminar or training's and apply it on the job, an electrician should follow the provisions on occupational safety and health standards and the Philippine Electrical Code for practical safeguarding of persons and property from hazards arising from the use of electricity.
4. Problem Solving
Being an electrician you should know how to solve the problems in related to electrical and understand the electrical system. Problem solving is needed especially in troubleshooting. You should know the step by step process on how the electrical system works.
5. Basic Math
An electrician should know the basic math, because in electricity you need to calculate the relationship between voltage, current and resistance in an electrical circuit using the formula of Ohms law.
6. Teamwork
Being an electrician, usually you are working in a team or group, you should know to work with others and fellowship. And especially you should respect your co-workers.
7. Code of Ethics
Being an electrician you should follow rules and regulations, respect your supervisors and engineers, Be professional at all times when dealing to the people at your workplace, Especially your clients.
8. Customer Service
You should be patient, calm, and professional when your dealing with your customers, be kind and talk to your customers professionally, Your customers are expecting a good service.