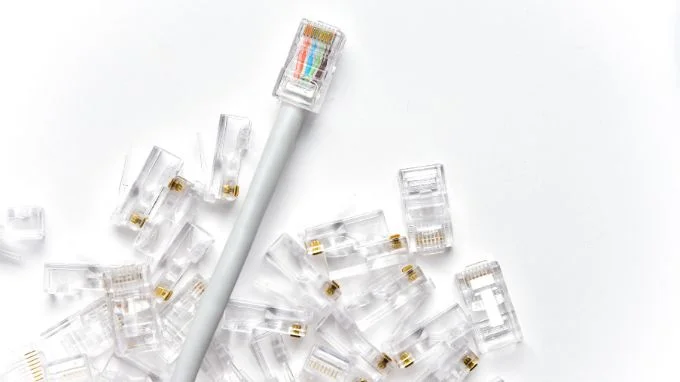 How to terminate RJ45 Connector?
First, prepare the tools to be used such as the RJ45 crimping tool, RJ45 connector, UTP cable such as CAT 5E, or CAT 6 (the UTP cable depends on what you are going to use).
Examples are in the photos below: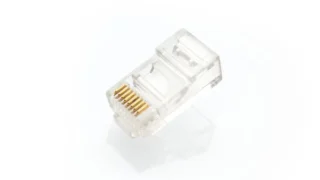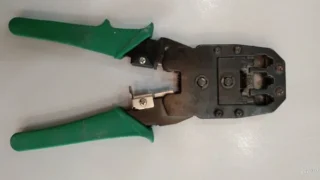 Second, using a crimping tool that mostly has a cable stripper like the one in the picture below, the UTP cable is peeled, measuring the RJ45 connector you terminate at the approximate length of the peeling. Then separate the twisted pairs of wires and glue them together with a gentle pull to straighten the wire.
Third, following the wiring standard color coding (see photo below) there are two types of wiring standards it is called "T-568A and T-568B".
Usually what we use here in the Philippines is "T-568B" with color,
1. White / Orange
2. Orange
3. White / Green
4. Blue
5. White / Blue
6. Green
7. White / Brown
8. Brown
The color sequence is from left to right.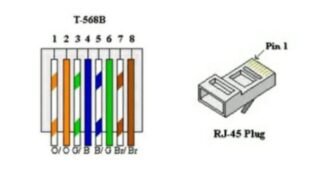 Fourth, measure the RJ45 Connector again as you terminate and disconnect the extra wire (see picture) and present the RJ45 connector to you, and gently insert the wire inside the RJ45 connector. The RJ45 connector has wire slots inside that are for each of the eight wires. Check the end of the connector to see if it has reached the end and check the color coding sequence again to see if it is correct. And then insert it into the crimping tool and crimp it about two or three times.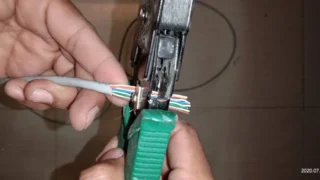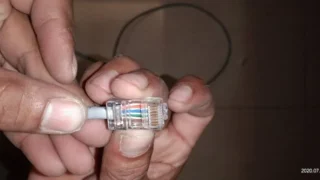 Note: Once the RJ45 connector is crimped, it can no longer be used. So always double check the color coding and see if the wires of the pins inside are hit for good connection.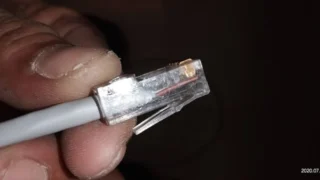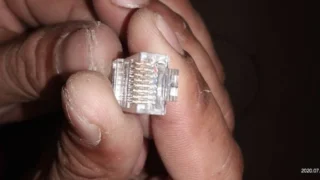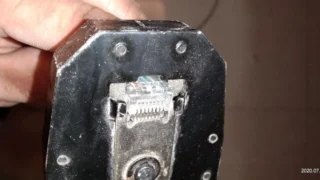 And you are done terminating the RJ45 Connector.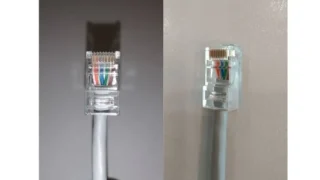 The next is;
How to terminate RJ45 Port or Jack?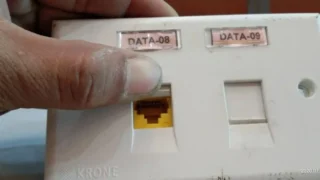 The termination of the RJ45 Port is very similar to that of the RJ45 Connector but it still depends on the brand so just follow the color coding indicated on the RJ45 Port because these ports usually have color coding guides.
First prepare the UTP Cable such as CAT 5E, or 6, RJ45 Port and the Punch Down Impact Tool or Wire Punch Down. (See photos below)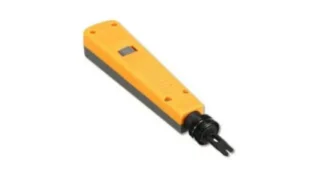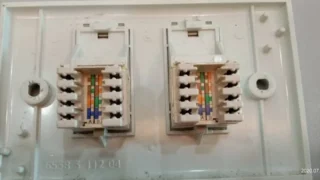 Second, peel the UTP Cable (measure the RJ45 Port at the length of the peeling) and untwist it or disconnect it.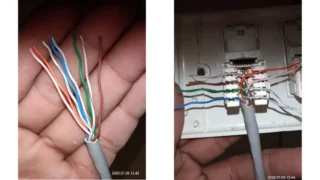 Third follow the color coding found on the RJ45 Port and place the wire in its slot.




Fourth, double check the color coding and punch it down using the impact tool or kung wala ang gamitin ay ang Wire Punch Down.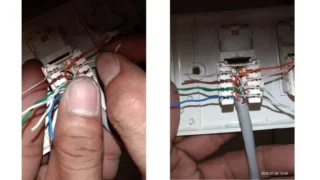 Fifth your RJ45 Port Termination is done.