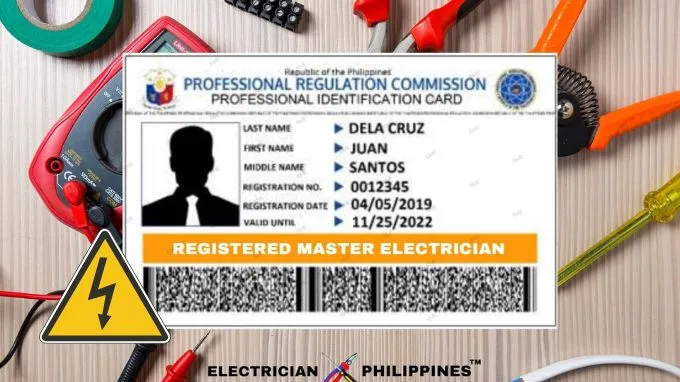 Gawing negosyo ang pagiging Registered Master Electrician. You can advertise your profession that you are a PRC Licensed Electrical Practioner Registered Master Electrician. Post your advertising banner with your name, license, business contact numbers, and services in front of your home, on social media, and in your community that you are a Registered Master Electrician rendering Electrical/Electrician Professional Services. You can have an Official Receipt from BIR so that you can give it to your clients asking for a receipt.
Requirements for your RME profession to become a business:
1. A valid PRC license.
2. Professional Tax Receipt.
3. Government Issued ID showing address or proof of residence or business address.
4. TIN (Tax Identification number).
5. BIR Certificate Of Registration.
6. BIR Printed Receipt/Invoice.
Note: DTI Certificate is not needed if you are registering your business name under the name indicated in your PRC License.
Reminder: If you register to BIR choose Professional regulated by Professional Regulation Commission (PRC) it has different requirements.
How to get Professional Tax Receipt (PTR)?
Click the link below to know more about PTR:
https://www.electricianphilippines.com/2022/11/professional-tax-receipt.html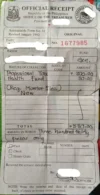 Note:
Licensed Professionals practicing solely their profession are exempt from paying the mayor's permit because they are exercising a profession rather than operating a business; however, they must pay an annual professional tax receipt to the municipalities in which they practice their profession.
Local municipalities, on the other hand, may levy and collect business taxes on professionals who own businesses other than their profession or practice their profession while owning other businesses other than their profession, because those other businesses are not covered by the professional tax receipt and are considered a business concern.
Registration with BIR is a way to legitimize your business and the proper way to conduct business.
BIR Documentary Requirements for Professional Regulated by PRC:
1. BIR Form No. 1901 version 2018 (2 original copies).
2. Valid PRC ID and Government Issued ID showing address or proof of residence or business address (1 photocopy). Note: IDs shall be presented and should be readable, untampered, and contains consistent information with the documents submitted upon application.
3. BIR Printed receipt/Invoice (Available for sale at the New Business Registrant Counter) or Final & clear sample of OWN Principal Receipts Invoices (1 original)
(Sample layout is also available at the New Business Registrant Counter);

Note: In case the taxpayer-applicant will opt to print its own receipts/invoices, the taxpayer-applicant should choose an Accredited Printer that will print the receipts/invoices.
4. Payment of P530.00, if applicable, for the following:
‌P500.00 Registration Fee (RF);
‌P30.00 Loose Stamp/s (DST) to be affixed on the Certificate of Registration.

Note: If the Registration Fee of P500.00 was already paid, the proof of payment (1 photocopy) shall be submitted.
Additional requirements for Professionals if needed;
‌Affidavit of No Rental (In lieu of contract of lease or land title).
Purchase 2 books of accounts for registration with BIR.

Note: Your TIN (Tax Identification Number) must be registered in your current BIR RDO (Revenue District Office) where you will register your business, If it is not, you must transfer your TIN from another RDO to your current RDO. Visit the nearest BIR branch.
BIR FORMS can be downloaded at the link below:
https://www.bir.gov.ph/index.php/bir-forms.html
For the application of Registration for Professional choose the BIR Form No. 1901.
If you have completed the requirements, visit the nearest BIR branch in your area to apply.
BIR Process:
1. Submission of requirements and application to BIR.
2. Payment of registration fee and loose stamp.
3. Release of certificate of registration, notice to issue a receipt, and authority to print (to be presented to BIR-accredited printers in your area).
For the online transaction to BIR you may visit the NewBizReg Portal it is an alternative option for submitting the application for registration of a business to BIR.
BIR NewBizReg Portal:
https://www.bir.gov.ph/newbizreg
For more information about the BIR Registration please visit the link below:
https://www.bir.gov.ph/index.php/home.html
Reference: bir.gov.ph